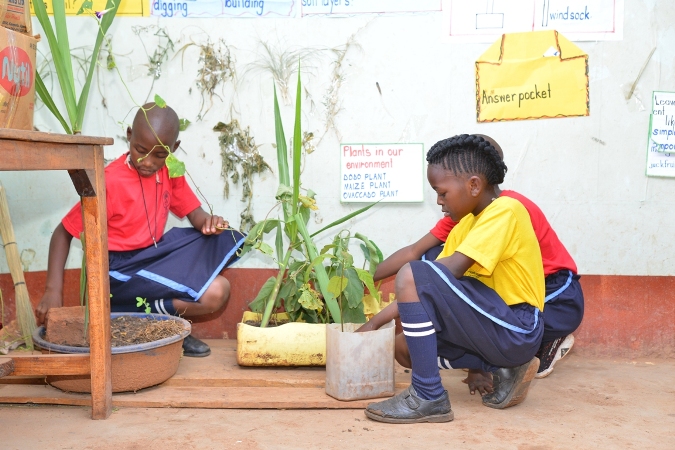 The UN identifies inclusive, equitable, high-quality education as a primary goal of sustainable development. The average income in the communities we serve is $289/year which makes it challenging to afford and prioritize schooling, particularly for households with multiple children. Through sponsorship, you can cover the financial burden of sending a child to school to allow families to focus on opportunities for economic advancement.
what does sponsorship provide?
Forever Family and Global Promise Scholar students are provided on-campus housing, dormitory supplies, and development projects.
I feel so fortunate to have met Lilian and her family in person! One of my favorite parts of the visit was having the chance to talk with his mom and hear her story.
Lilian's mother is a self-made farmer and seamstress. She not only supported her children but her sisters and their children as well. She's one of the strongest, most resilient people I've ever met. As a Black man from a single parent household, my heart went out to her and her determination to provide for her family. She instilled character and integrity in her children and ensured her family would have an opportunity for a great quality of life, just like my mother had.
It's incredible to see the impact Canaan Children's transit Center is making in so many households just like Lilian's and I'm honored to be a part of it.